Digital Applications
Web Design, Programming and Development
A cornerstone of PTM's One Source Solutions is an IT division with digital expertise to develop, manage and execute projects as stand alone solutions or as part of broader integrated multichannel initiatives.
With expertise in diverse computer languages and platforms, PTM's digital division delivers cost-effective options, ranging from website design to app development. Whether your needs are basic or require programs utilizing mobile platforms, our team of experts will meet the demands of each type of initiative.
CAPABILITIES
Web design and programming

Patient – Support/Loyalty
HCP - Product/CME sites
Rep – Sales support sites

App design and development
Integration of digital products/services with existing programs
Custom reporting and analytics
PTM's flexible approach allows us to meet client needs, from the simple to the complex.
Digital + Physical - Three Ways to Integrate
When your strategy requires optimizing digital and physical channels, PTM's One Source Solutions integrate the best of both.
Deliver your brand experience in the most immediate environment – a VideoNow screen added to your direct communications.
Once received, viewing rates are 100%, with infinite creative possibilities. A variety of screen sizes, running time and formats, ensures diverse marketing objectives can be met.
Applications include:
KOL education/training
CME programs
Clinical update delivery
Patient support
This state-of-the-art technology delivers your brand communications with exceptional quality video and controls.
With the increasing importance of video in marketing, VideoNow is the ultimate delivery channel for integrating the best of digital and print strategies.
Konnect Keys are branded web keys for quick access to online tools, information and education for HCPs and patients. The keys can be attached to any print media, including journal ads, co-pay cards, CME invites and patient materials. Tracking and analytics are available in real time.
Konnect Keys can be integrated with any dimensional print campaign, adding impact to:
Patient support tools
Treatment regimens/plans
Sample offerings
PreScript co-pay and sampling programs
CHE webinars, reprints, invites
Advisory board collaboration/KOL presentations
Consultancy group pre/post meeting activities
E-Detailing drug information
Journal ads
Usage activity for both products is tracked in real time, providing immediate data capture for critical program analytics and reporting.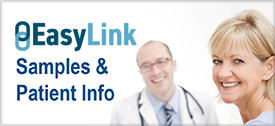 The EasyLink program facilitates online ordering of products/materials via a link to a branded website, logistically managed by PTM. For clients, this is one of the easiest programs to implement, requiring a few basic decisions (sample/material offer, channel, duration) while PTM handles all the rest, including reporting and analytics.
Hyperlinks are imbedded on brand websites, patient support portals or within marketing emails and lead customers directly to a branded ordering site. Products available for ordering include samples (Rx, OTC, consumer), co-pay cards, patient support items or other materials. Each EasyLink program ensures HCP validation, patient privacy compliance and backend logistical support.
For more information click here